We are delighted to welcome Michelle Bakjac to the Mental Toughness Partner network.
Michelle is a highly experienced Trainer/Facilitator, Organisational Consultant and Coach with more than 25 years of experience. Her expertise ranges from facilitating workplace wellness training (including mental health awareness) to personal and leadership coaching to organisational development and leadership training programs. Combining qualifications in Psychology and Organisational Coaching, Michelle has insight into the motivators for behaviour and what influences well-being and the ability to thrive. Teams and individuals can gain the necessary tools to enhance their Mental Toughness, Resilience, motivation and their ability to adapt to change. Her approach to learning and development is to address the unique culture of any workplace.
Services:
Bakjac Consulting offers a comprehensive suite of services in workshop training and facilitation, individual, leadership and team coaching, Mental Toughness Coaching and MTQ48 Assessments, consulting and counselling, mental health and wellness training including mental health first response,  as well as  leadership development.
Contact Details:
Michelle Bakjac
Bakjac Consulting – Empowering Workplace Wellness
Phone 0412 047 590
Location Adelaide – South Australia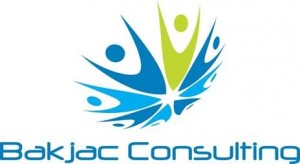 Learn more about becoming a Mental Toughness Partner