Take the Mental Toughness challenge for free
Try the MTQ Lite now to get a score of your overall mental toughness.
Whilst the MTQ-Plus is the "rolls royce" of the MTQ family of assessments. MTQ Lite is a quick and free assessment that gives you an overall mental toughness score.
MTQ Lite provides an overview of your Mental Toughness only and does not provide scores on each of the 4Cs. The MTQ Plus provides the opportunity to explore the components of Mental Toughness in greater detail through the 4Cs framework.
Mental Toughness is a quality which determines, in part, how individuals perform when exposed to stressors, pressure and challenge. It can play a significant role in determining how an individual manages stress as well as being a key factor in enabling individuals to perform to the peak of their abilities.
Research carried out under the direction of Professor Peter Clough of Huddersfield University has identified the four key constructs of mental toughness. These are called the 4Cs. In 2017, work by Doug Strycharczyk, Dr John Perry and Professor Clough, allowed the concept to be expanded to 8 factors to be understood and assessed around the 4Cs. The factors are demonstrated below: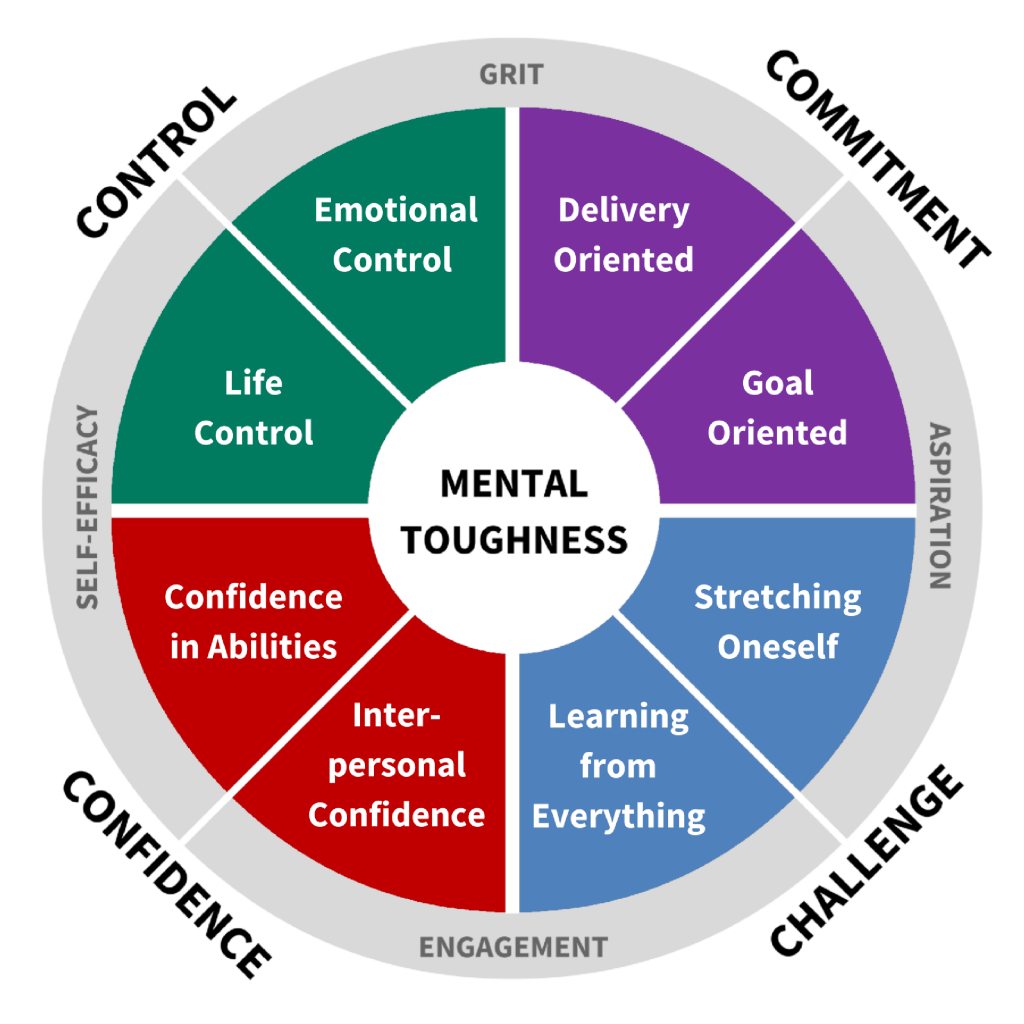 If you would like to take the MTQ Lite assessment and receive a report with an overall score of your mental toughness at no cost send us your email address and we will send you a link to access the assessment platform.