In these unprecedented and challenging times, Mental Toughness Accreditation is an essential part of your personal and professional development.
Through becoming accredited online in MTQ, the leading global resilience and mental toughness psychometric framework and tool, you will be licensed to measure and develop Mental Toughness in you, your coaching, your organisation, clients, workplace colleagues and your friends and family.
Mental Toughness enhances higher performance and wellbeing as well as improving positivity and adapting better to change.
You can become accredited online which takes approximately 8 hours and includes:
16 online modules
Detailed workbook and course notes
Licence to administer MTQ assessments with your clients or colleagues
3 complimentary MTQ Plus assessments (value $360) – one for you prior to commencing accreditation training and two for post accreditation to use with colleagues, friends or family
2 X 1 hour follow up coaching sessions on implementation into your business practice from an experienced mental toughness practitioner (value $600)
The investment is $1100 + GST
Buy now or register your interest
MTQ Accreditation and Licenced User Training
Licenced user training is a requirement to use the MTQ assessments developed by AQR International. This program accredits this individual as a licenced practitioner for the assessment.
Mental Toughness Partners are accredited Partners of AQR in Australia, New Zealand and SE Asia.
On completion of the program participants will be able to:
Understand Mental Toughness and its implication for performance, behaviour and wellbeing.
Be confident about using MTQ assessments with individuals and organisations in handling feedback.
Understand its wide range of applications – in education, the workplace, social settings, health etc.
Understand how Mental Toughness can help individuals to deal with stress, pressure and challenge.
Understand how the measure can help to develop individual and organisational performance.
Program includes an MTQ-Plus assessment for the participant plus two practice measures.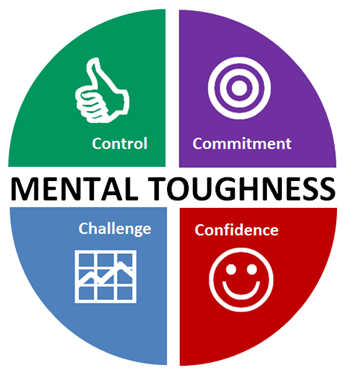 Course Outline
Introduction to the MTQ Licensed User Training Workshop
Module 1: Defining Mental Toughness
Module 2: Origins of Mental Toughness
Module 3: Applications of Mental Toughness
The Four Components of The Mental Toughness Model
Module 4: Control
Module 5: Commitment
Module 6: Challenge
Module 7: Confidence
Module 8: Mental Toughness – A Summary
Research, Philosophy and Relationship With Other Concepts
Module 9: Independent Evidence for the Mental Toughness Model
Module 10: Current Thinking
Module 11: Psychometric Measures
Module 12: Relationship With Other Concepts
Feedback and Development
Module 13: Stress Management
Module 14: Using the MTQ48 Measure
Module 15: Handling Feedback
Module 16: Developing Mental Toughness

The investment is $1100 + GST